Corporate office renovation
Role: Presentation deck, rendering, millwork shop drawings
Location: Medford, MA
Client: The Davis Companies
Date: 2019-2020
Tools: Revit, Photoshop, InDesign
Project overview
The Davis Companies, a large real estate investment firm, was looking to renovate the amenity spaces for one of its corporate office buildings. The goal was to renovate the lobby, cafeteria, exterior patio, fitness facility, and 4th floor marketing suite. I worked with the design team and took primary responsibility of designing the overall presentation slide deck and producing millwork shop drawings for the concierge desk and coffee bar.
Existing space
The existing lobby had the concierge desk front and center as the first thing you see when you walk in. The furnishings, although only a few years old, already looked dated and sterile. The client wanted to create more of a relaxed, lounge-y feel, similar to a hotel lobby.
The design
Working with project managers and the principal of the design team, I designed three custom pieces of millwork for the lobby - a concierge desk, a coffee bar, and a beer/wine bar. This new cabinetry is surrounded by a triangular walnut profile that would wrap around its exterior, with push latch doors and a black quartz countertop. The concierge desk is cantilevered at one side, with the space below to fit a custom Chesterfield ottoman.
Renderings of the rear lobby
Presentation deck
I was responsible for designing the slide deck that was presented to the clients. This 13-page presentation deck included inspiration images, budgets for each space to be renovated, furniture selections, and color rendered images.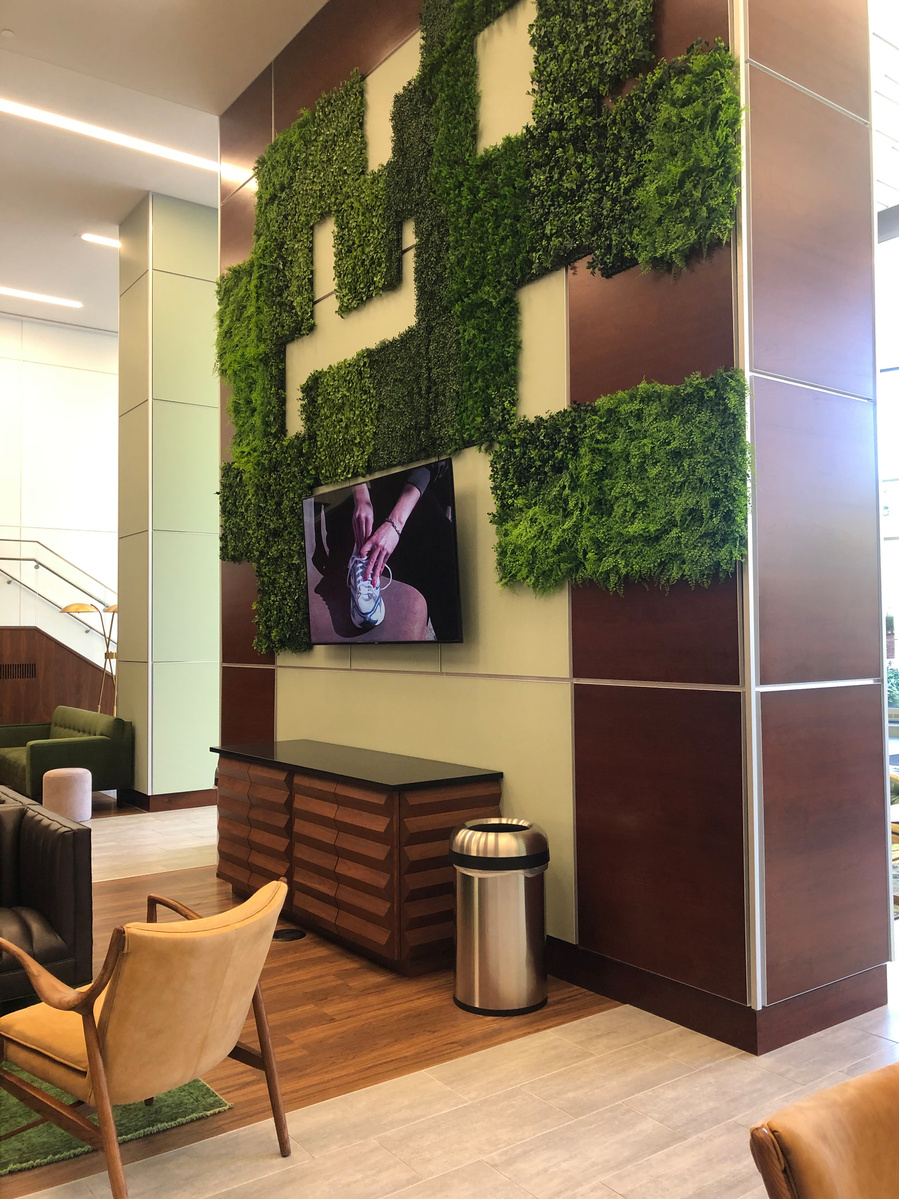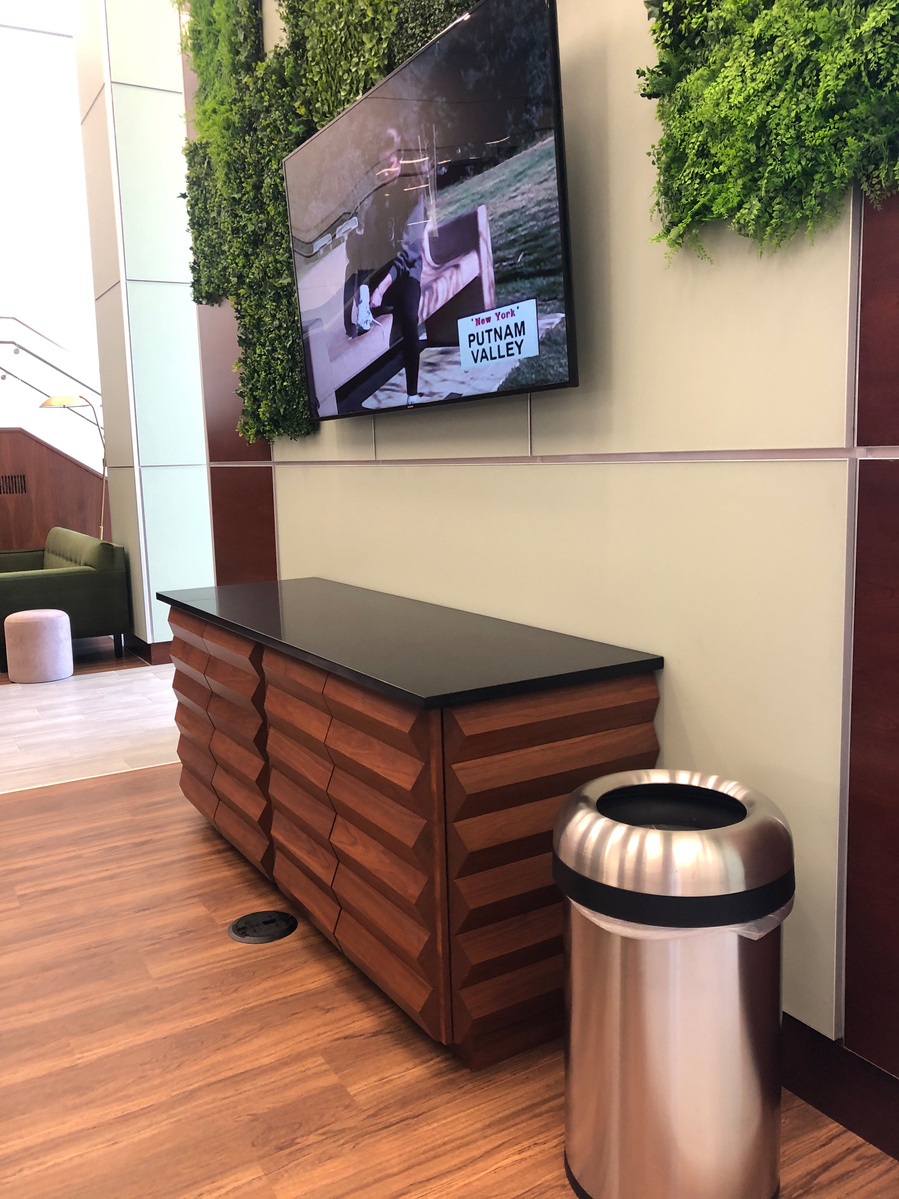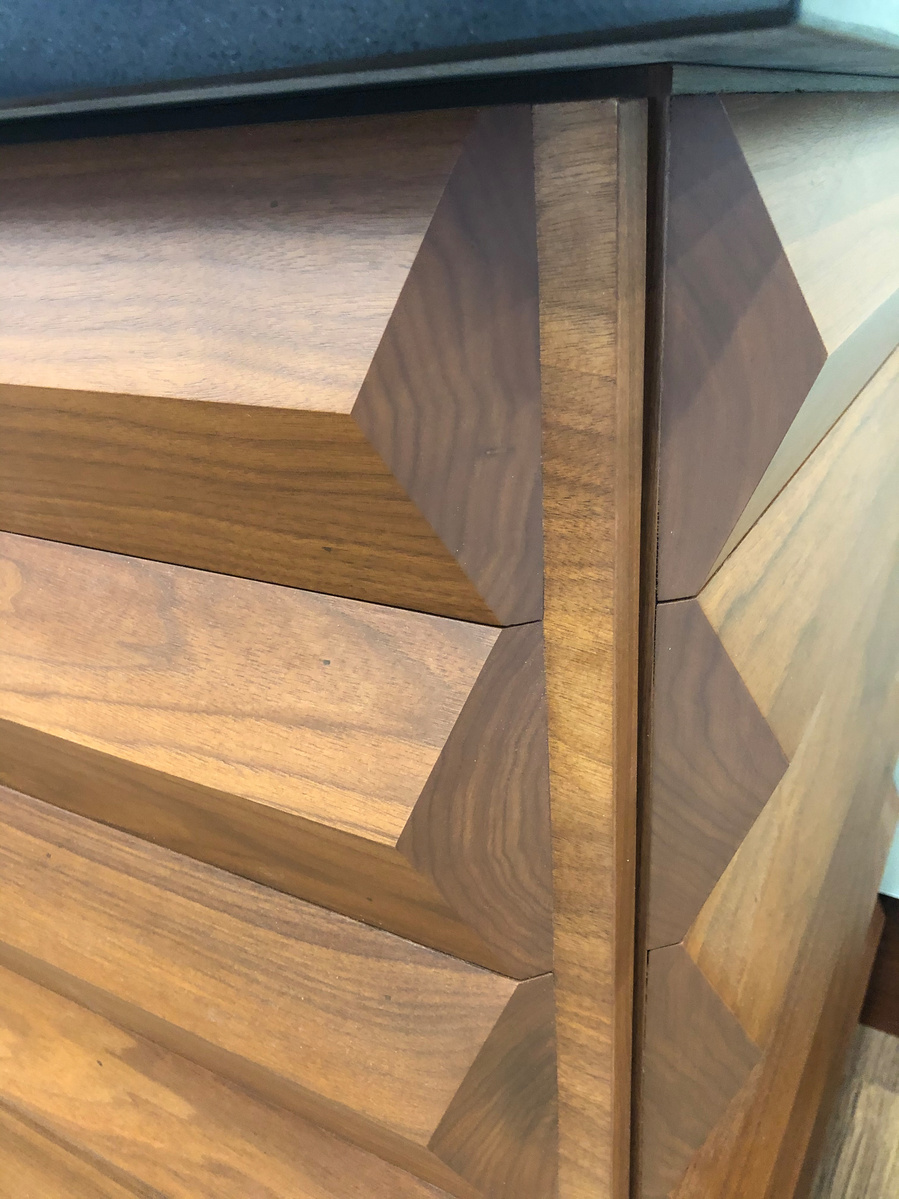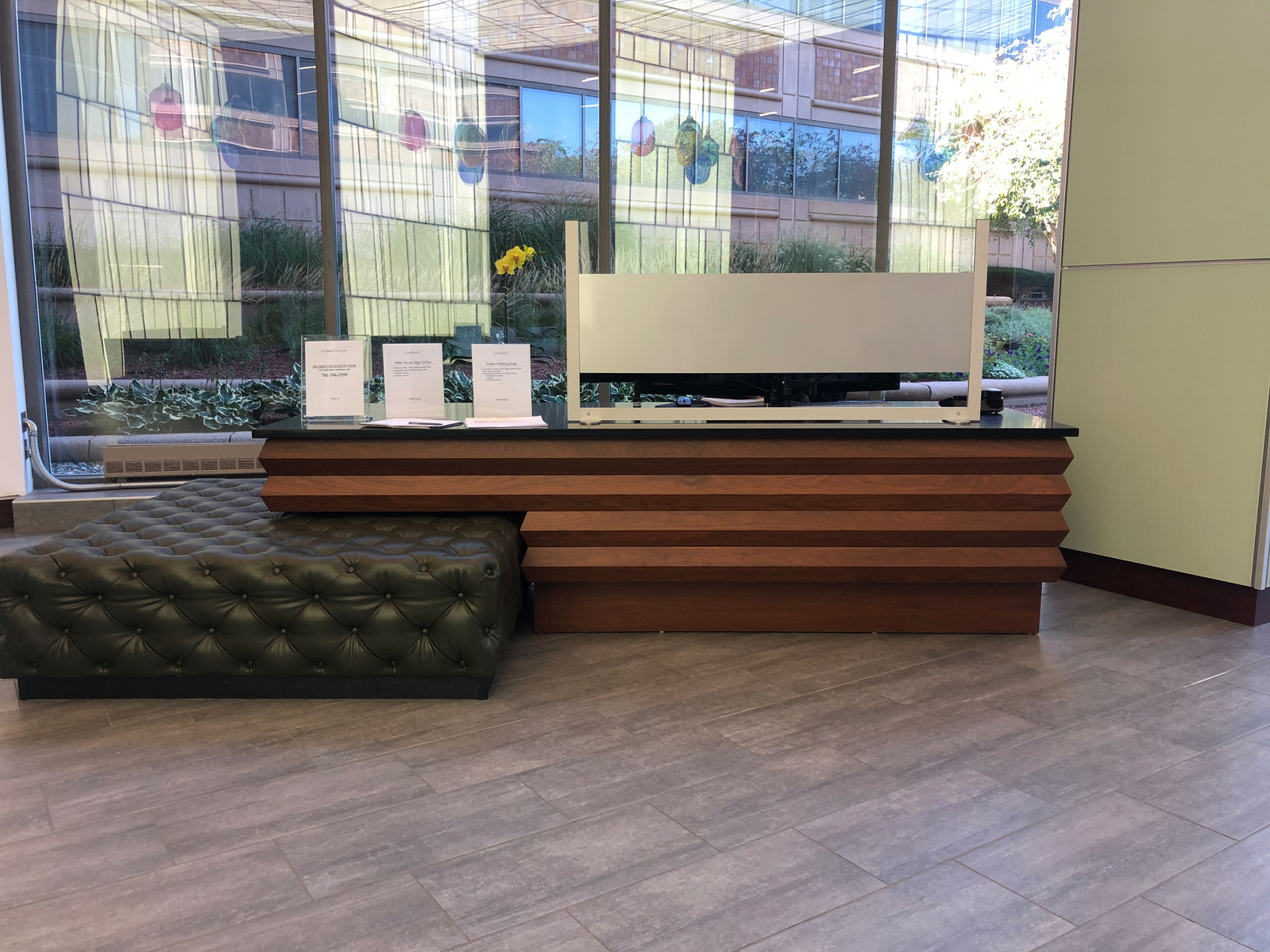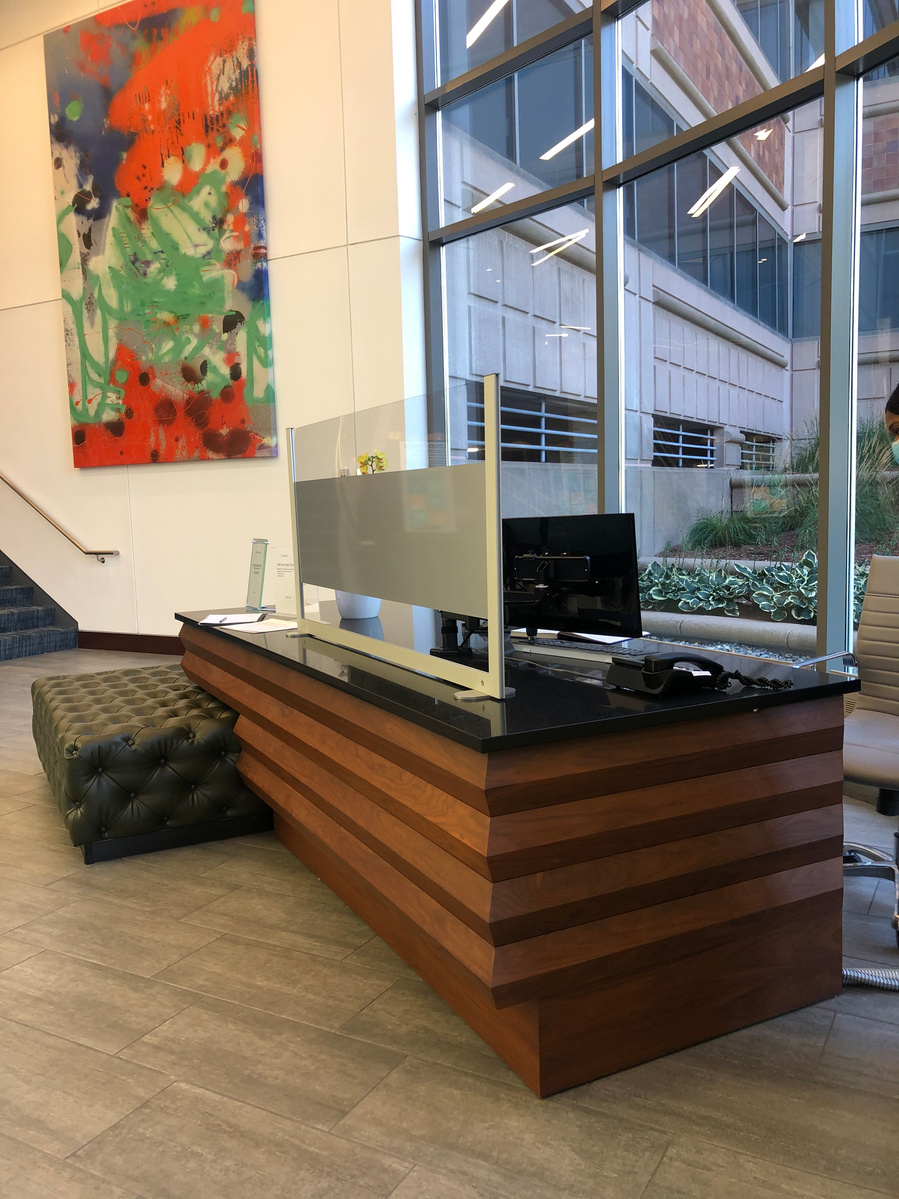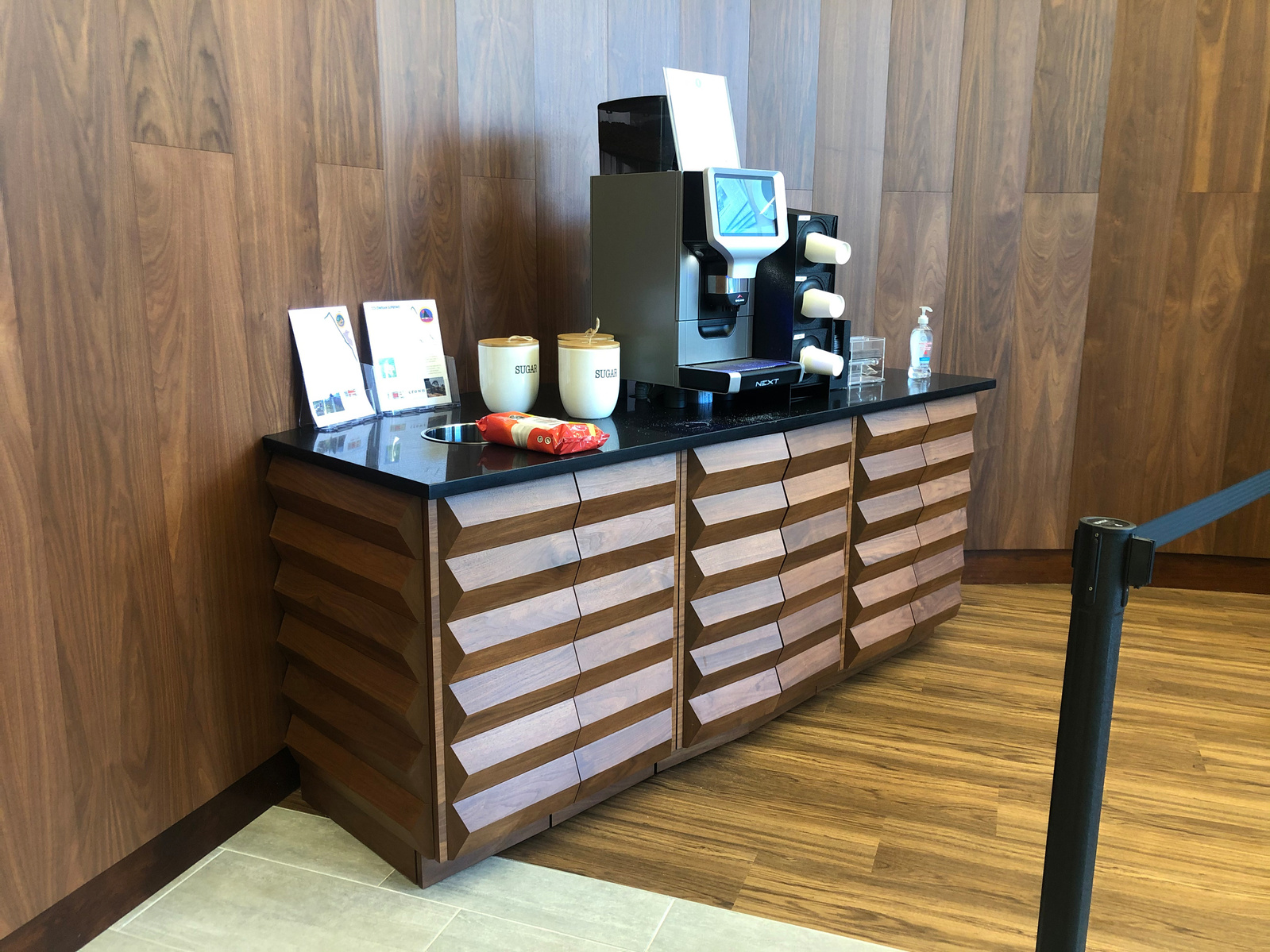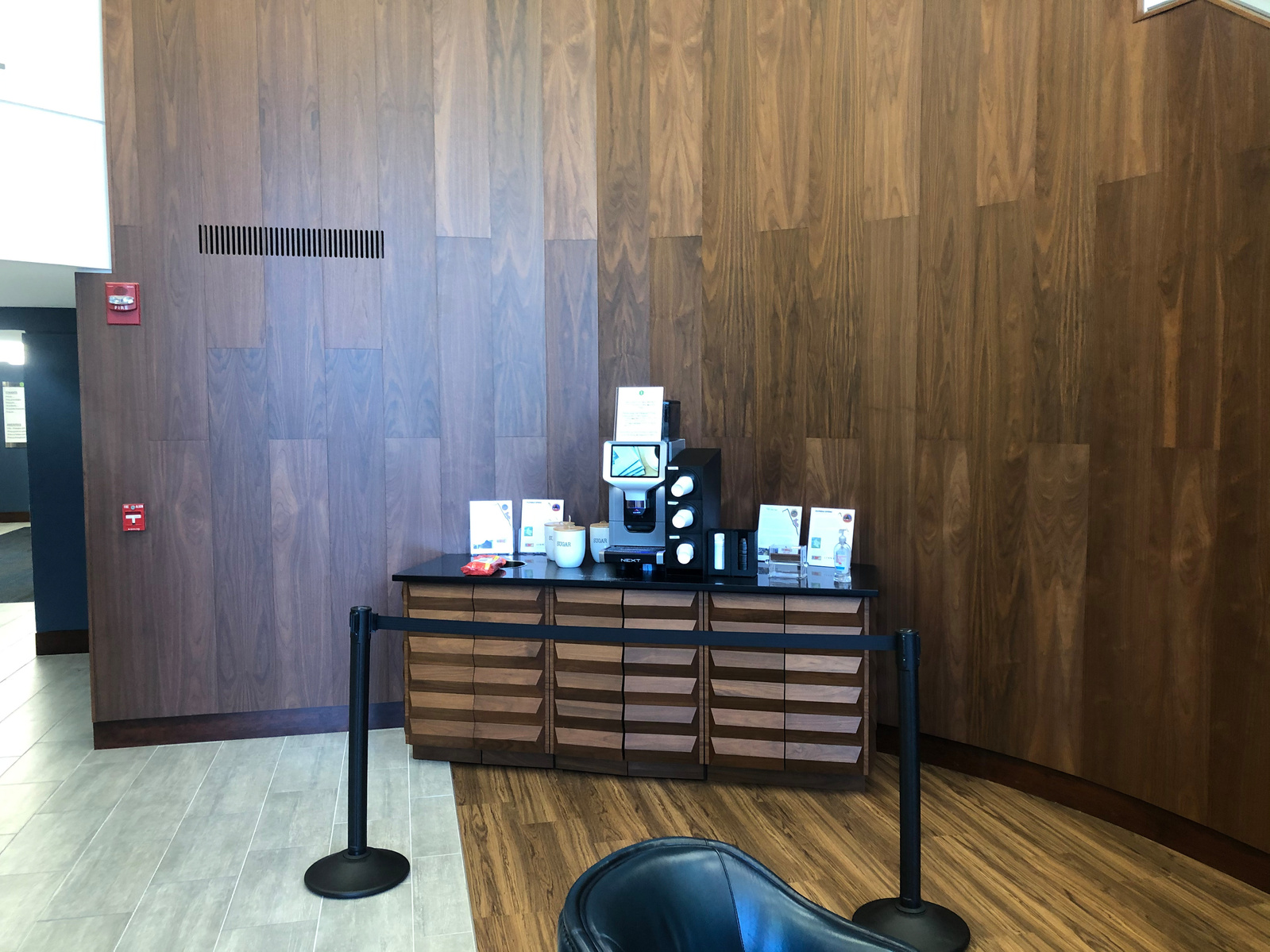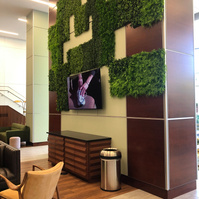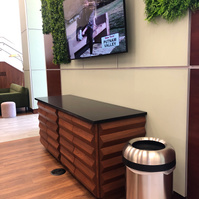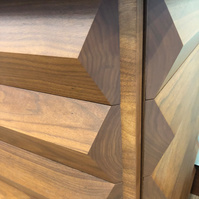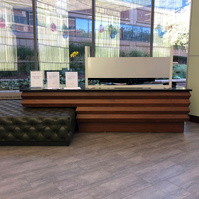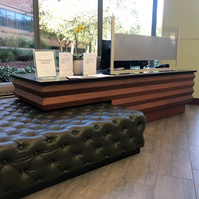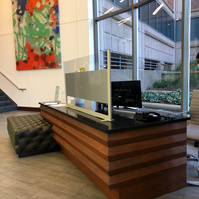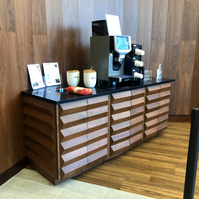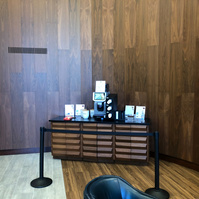 Design Team: McMahon Architects
Principal Architect
David McMahon
Project Managers
Shirin Tahsili
Anybe Levy
Designers
Kymberlee Bergstresser
Kat Gerontis
Finna Wang